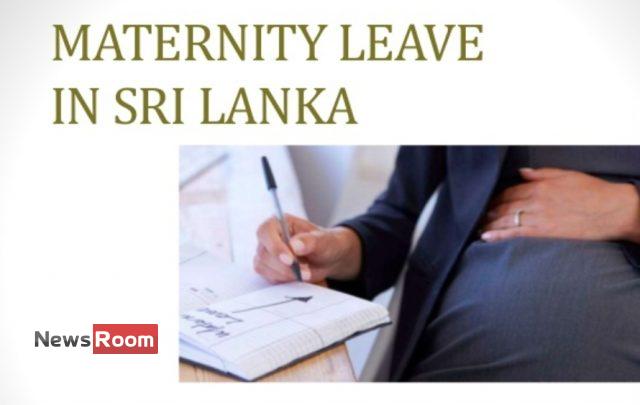 Press release from Samagi Vanitha Balavegaya
The Samagi Vanitha Balavegaya (SVB) as an organization deeply committed to the protection and promotion of women's rights would like to express its gravest concern about the government's most recent instructions reducing the number of days of maternity leave, which has been a basic right affirmed by several acts of law for nearly 80 years.
We condemn all attempts to reverse enlightened and progressive legislation of 12 weeks fully paid maternal leave which has been in place since 2018, to only 41 days by the present government, which displays utter disregard and disrespect for all women who make up more than half the population of Sri Lanka. It is something that all working women of this country should take note of as an indication of the governments lack of appreciation for their contribution even though their welfare ultimately impacts at every level on the country as a whole.

This thoughtless action by the government violates all internationally accepted norms and rights secured by women as well as the existing legal requirement applicable to all female employees in Sri Lanka.
It is confirmed by experts that mother's milk not only has a direct impact on early childhood development but also leads to a healthy and productive generation of citizens. It is indeed unfortunate that this government which scrapped the provision of the nutrition pack to pregnant women have now violated even the rights obtained for new born infants by previous legislators.
Instead of increasing the burden already borne by women by further limiting the globally accepted norms of maternity entitlement, a progressive measure the government can adopt is the introduction of paternity leave in accordance with established practices of other countries. Paternity leave would make the outcome equal, when both genders are entitled to a period of leave and employers do not have to make a choice to discriminate one gender over the other based on their leave entitlement.
The Samagi Vanitha Balavegaya strongly urges the government to immediately reverse the reduction of maternity leave, reinstate the provision of nutrition packs, increase the capacities and working conditions of midwives who provide essential services to pregnant women and to take all steps necessary to ensure a generation of healthy citizens with a bright future in a prosperous Sri Lanka.
End of Press Release.