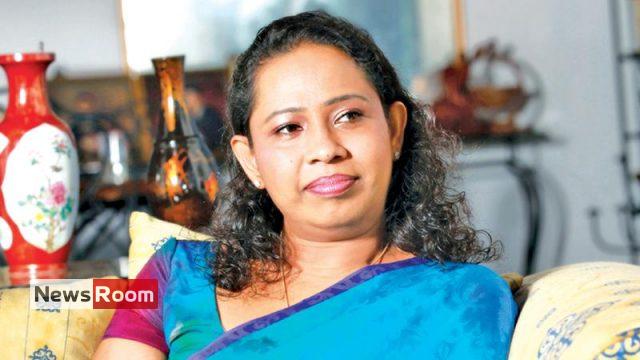 Sri Lanka has not reached a fourth stage of COVID-19 pandemic as there is no situation where the spread of the disease becomes uncontrollable with large numbers of cases being reported everywhere in the country within a short period of time, Health Minister Pavithra Wanniarachchi told Parliament yesterday.
Minister Wanniarachchi came out with this explanation in response to a query made by Chief Opposition Whip Lakshman Kiriella who recalled an earlier statement made by her last month.
"There are four stages of the pandemic which is proven scientifically. The first stage is when no cases are reported from anywhere. The second stage is when a handful of cases are reported from one or two places within a longer period. The third stage is the clusters such as Kandakadu and the Welisara Navy camp. The fourth stage is when the spread of the disease becomes uncomfortable and cases are reported from every corner. Sri Lanka is yet to reach that stage. This is what I have said in my earlier statements as well," the Minister said.
Referring to an earlier statement made by her and which Mr. Kiriella referred to , the minister said she never said the pandemic in Sri Lanka was over. "I only said that the spread of the disease is controlled in the society. However I also said that government will have to limit repatriation of Sri Lankans living overseas as it could lead to a major outbreak of the disease if there is one loop hole. The MP should refer to the full statement I made."
Mr. Kiriella charged that people were misled by the minister who said on September 3, 2020 that Sri Lanka is the only country which has been able to prevent a community spread of the disease. "People began to take things easily and stopped all precautionary measures following the assurance given by the Minister," Mr Kiriella said.
"The Minister also made a similar statement in April this year as well saying there is no community spread. How did she come to such a conclusion at that time? " the MP asked. The Minister who hit back said even the Leader of Opposition was engaged in election campaign after the lock down period even without a mask.
Mr. Kiriella charged that people were misled by the minister