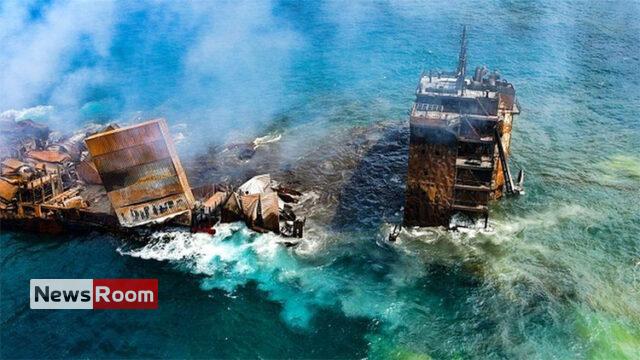 by Shamindra Ferdinando
Pivithuru Hela Urumaya leader Udaya Gammanpila, MP, yesterday (17) urged the government to prevent 'Pastor' Jerome Fernando from conducting 'prayers' at the 'Miracle Dome,' in Katunayake, this coming Sunday (21), or face the consequences.
Addressing the media at the PHU office, at Etul Kotte, MP Gammanpila said that having made controversial remarks regarding Buddhism, Islam and Hinduism, 'Pastor' Fernando couldn't be allowed to continue with his sowing of discord with other religions.
'Pastor' Fernando flew out of Bandaranaike International Airport, on May 14. After President Ranil Wickremesinghe's directive to investigate 'Pastor' Fernando, over his recent statements, he announced his intention to come back home over the coming weekend.
'Pastor Fernando' declared open the 'Miracle Dome,' built at a cost of Rs. 3 bn, about a year ago. The construction of the state-of-the-art building was launched in 2015. The Catholic Church has denounced 'Pastor' Fernando, while urging tangible measures against him.
Attorney-at-Law Gammanpila said that 'Pastor' Fernando, who calls himself a 'prophet', should be dealt with under the International Covenant on Civil and Political Rights (ICCPR). Lawmaker Gammanpila said that actually 'Pastor' Fernando had caused more harm to Catholics by his 'miracles' and utterances than to other religions.
Explaining how ICCPR applied in 'pastor' Fernando's case, MP Gammanpila said that if found guilty he could face a prison term of up to 10 years. The former minister urged the police to take a court order to ban 'prayers' at the Miracle Dome as the failure to do so could create an environment for violence.
The MP said that if the police failed to act, they would be forced to launch protests against 'Miracle Dome' gatherings.
The MP told The Island that the police should investigate whether 'pastor' Fernando deliberately insulted other religions to cause a violent backlash. "We have had experience of catastrophic situations as a result of violence inspired by people. We shouldn't allow that to happen again," the MP said.