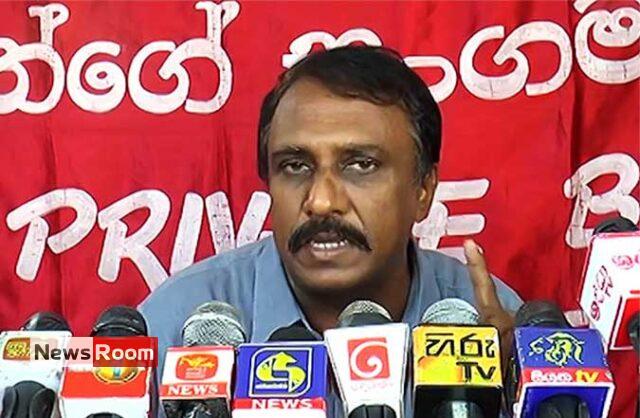 Lanka Private Bus Owners' Association (LPBOA) Chairman, Gemunu Wijeratne, expressed concern over the random emission tests conducted on private commuter buses by flying squads from the Transport Ministry and warned of a strike if these tests continue.
He warned that if the Transport Ministry failed to address the issue, the Association would take drastic action, without prior notice, potentially bringing the country's transportation to a standstill.
Wijeratne mentioned that a discussion is scheduled with the Transport Ministry Secretary and the CPC (Ceylon Petroleum Corporation) in the coming week. However, if the discussion does not yield positive results, the bus owners may be forced to suspend operations, nationwide.
Wijeratne said there is higher sulfur density in auto diesel fuel distributed across the country, which stands at 500 parts per million (ppm). This higher sulfur content leads to increased emissions, he said.
He alleged that emission tests are conducted suddenly, and selectively, on private buses, by the flying squads, often with the assistance of the Police. He further claimed that such tests are not carried out on State-run Sri Lanka Transport Board buses.
Wijeratne emphasized that obtaining an Emission Test report is mandatory for acquiring Revenue Licenses, and Vehicle Fitness Certificates necessary for obtaining a Route Permit. Consequently, he has requested the DMT Commissioner-General and the Transport Ministry Secretariat to discontinue this allegedly unfair programme.
Highlighting the disparity in diesel sulfur densities, Wijeratne pointed out that the imported auto diesel fuel has a sulfur density of 500 ppm, whereas other countries maintain levels as low as 0.25 ppm. This disparity, combined with the use of higher sulfur auto diesel, leads to uncontrolled emissions, despite the buses being equipped with Euro 4 engines. To address this, Wijeratne suggested the use of Super Diesel.
He further criticized the lack of emission tests for SLTB buses, stating that they are exempt from random emission tests. If this discrepancy continues, the LPBOA (Lanka Private Bus Owners' Association) may stage an unplanned nationwide bus strike to draw attention to their concerns and potentially disrupt transportation services.