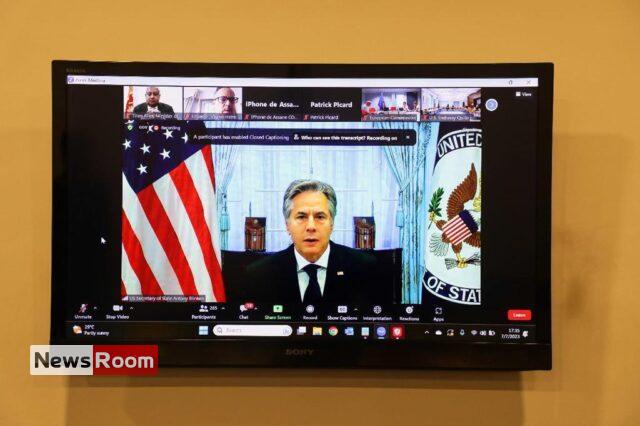 Under the initiative of the United States Department of State, an international conference on synthetic drug prevention was held on July 7, 2023, through Zoom technology, under the chairmanship of Mr. Anthony Blinken, Secretary of State of the United States of America.
Ministers in charge of the subject and diplomatic officers of a large number of countries including the United States of America, the United Kingdom, Israel, Germany, Italy, Argentina, Belgium, Canada, Australia, South Africa, and Korea participated in this conference and Sri Lanka was represented by the Minister of Public Security, Tiran Alas. Mr. also participated.
The aim was to reach an international consensus based on the concept that all countries of the world should work together to suppress the production and distribution of synthetic drugs.
The countries of the world can be classified under two categories, especially the countries where there are synthetic drug factories and the countries where synthetic drugs are sold in the market but there are no factories.
Regarding the measures to be taken by the countries where there are factories to prevent those production activities, and the countries where there are no factories to prevent the creation of such factories,
Through the exchange of technical methods and tools currently used by the countries of the world for drug prevention, this prevention
Special attention was paid to how the work could be speeded up and many other important issues were focused on
This is the most extensive international discussion regarding the prevention of synthetic drugs with the participation of the largest number of countries in the world and a group of top diplomats, Sri Lanka as a country also agreed to provide full support for the success of this program.