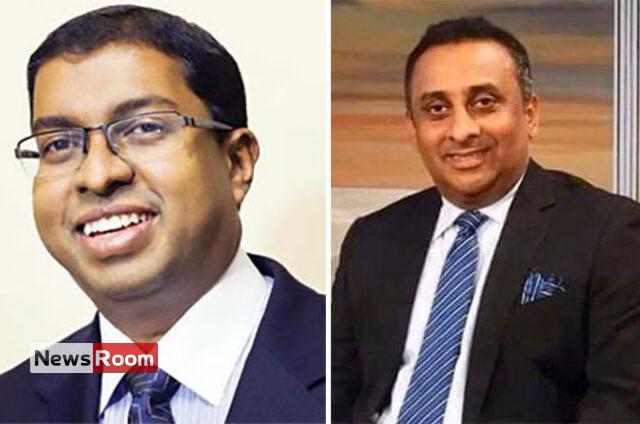 Trouble erupts on eve of Kaushalya's appointment as new head
Outgoing President of Bar Association Saliya Pieris, PC, yesterday (24) said that attempts were being made to intimidate him over the stand he took on a number of contentious issues including the appointment of the new IGP.
Pieris said so in response to The Island queries in the wake of protest outside his chambers yesterday. The BASL Chief questioned the attacks directed at him from Parliament. Protest was launched on the eve of the induction of new BASL President Kaushalya Nawaratne by Attorney General Sanjay Rajaratnam. The induction ceremony will be held today (25)
The following is the text of the letter sent by Anura Meddegoda, PC, Deputy President, BASL and Isuru Balapatabendi, Secretary, BASL to IGP C. D. Wickramaratne:We write with reference to an organised protest outside the chamber of Saliya Pieris, President of the Bar Association of Sri Lanka.
We have been made aware the said protest relates to Pieris conducting his professional duties with regard to a particular client. We are of the view the said protest seriously hinders his right to represent a client, a professional right which has been safeguarded by law.
In the case of Wijesundara Mudiyanselage Naveen Nayantha Bandara Wijesundara v Sirwardena and Others (SCFR 13/2019), the Supreme Court observed that: "The first piece of legislation passed by the Parliament soon after the promulgation of the 1978 Constitution was the Judicature Act No. 02 of 1978. As the administration of justice in any civilised society cannot be effectively implemented without lawyers, the legislature in its wisdom, through the Judicature Act, established the legal profession. Thus, there is no dispute that the legal profession is a sine qua non for the due administration of justice in this country and for that matter in any civilized society. The said profession is essential for the maintenance of the Rule of Law and maintenance of law and order and its due existence is of paramount importance to the organised functioning of the society which is primarily the basis for the smooth functioning of the country as a whole."
Further, Section 41 of the Judicature Act which has clearly set out the right of representation, and, has further shed light on the above mechanism established for implementing the administration of justice in the country.It is as follows; Section 41 of the Judicature Act (Right of Representation) (1) Every attorney-at-law shall be entitled to assist and advise clients and to appear, plead or act in every court or other institution established by law for the administration of justice and every person who is a party to or has or claims to have the right to be heard in any proceeding in any such court or other such institution shall be entitled to be represented by an attorney-at-law.
(2) Every person who is a party to any proceeding before any person or tribunal exercising quasi-judicial powers and every person who has or claims to have the right to be heard before any such person or tribunal shall unless otherwise"
Therefore, we strongly demand that you take action to ensure that Mr. Peiris's professional duties as an Attorney-at-law, are not hindered and to ensure his safety. Thanking you, Yours faithfully,Referring to a spate of allegations made by a former airman Keerthi Ratnayake in an interview with Chamuditha Samarawickremaon a social media platform, Pieris said that there was no basis for such claims.
Pieris said that interested parties were trying to exploit his appearance for Nandun Chintaka who was recently brought from Madagaskar to sling mud at him.The PC said: "I was retained by Attorney-at-Law Sanjaya Ariyadasa to appear for a Writ application on the police to ensure this suspect Nadun's safety after his arrest . I have had no other involvement in his cases. I have not visited Dubai for the last 15 years as claimed by Keerthi Ratnayake in the video.
No lawyer from my chambers travelled to Madagascar or Dubai. Also I have never appeared for Vele Suda as claimed. Of course I do appear for criminal suspects and that's my profession. I have never had calls from Podi Lassie from prison or detention.I have not visited the CID in the last 25 years and so his claim that I take a million rupees per visit is absolutely false as is his claim about the amount of fees I take for a case.
But also I want to say that as a criminal lawyer I am bound to appear for clients and in that process I don't look at their credentials. It's like a doctor who has to treat a patient whoever he is. Also it is the right of a suspect to counsel and also right to be protected while in custody.
In Parliament they are attacking me because they are angry over my letters on the judiciary and the IGP appointment. Also this attack is because of the work I have done over the last two years to stop police killings and my work relating to the protests including appearing for IUSF (Inter University Students' Federation) Convener Wasantha Mudalige.Chamuditha has an axe to grind. I have repeatedly refused to give him an interview. This is from the time of my election campaign. We had information that he had been bought over by the other side. I also dislike his sensationalising stuff so I have repeatedly refused his requests."